Products & Technology
---
EVERHARD
TM

Abrasion Resistant Steel Plate
For important parts and materials in construction,
mining, and transport machinery
JFE Steel's abrasion-resistant EVERHARD™ steel plate has found widespread application for important parts and materials in construction, mining, and transport machinery ever since 1955, when the company began production and sales, as a pioneer in abrasion-resistant steels. JFE offers a diverse lineup of products in a wide range of sizes to suit almost any need. To help customers take best advantage of EVERHARD™, we also formulated guidelines for how to work with it.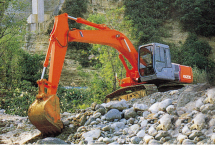 Features
Approx. 3 to 6 times more abration resistant than normal steel
Enables longer life and lighter weight of important parts
JFE Steel contributes to the environmment with EVERHARD™
Helps the environment by conserving natural resorces
Helps customers by lowering their costs
Impproved low-temperature toughness enables use in extremely cold conditions
Good weldability and workability enables more efficient manufacturing
Offering total solutions including detailed processing guidelines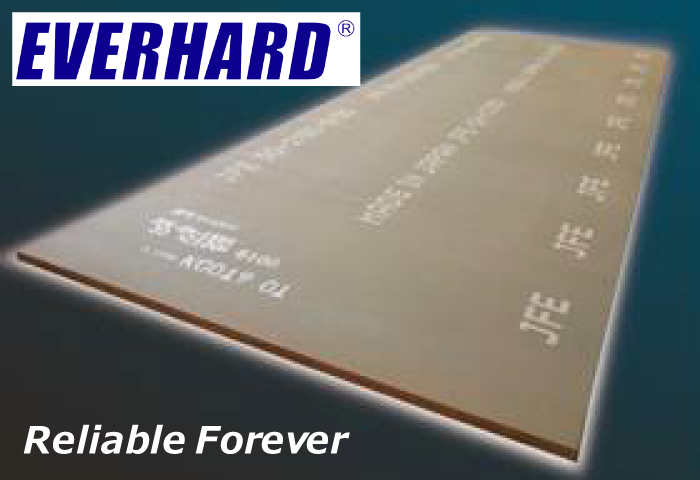 JFE offers this steel plate in a wide variety of types and sizes, enabling selection of the optimum grade for different kinds of abrasive environments.
Standard Series (5 types)
Priority is on surface hardness, with minimal addition of alloying elements to the chemical composition.
Available in 340 HB hardness grade with good formability, in very thick abrasion-resistant plate of thickness up to 160 mm
Available in 500 HB hardness grade plate, optimized for abrasion resistance of simple-shaped parts
High Toughness Series (3 types)
Guaranteed toughness at temperatures as low as –40°C, ideal for applications in very cold environments or where strong impacts occur.
Also equipped with high weld crack resistance by controlling the upper limit of equivalent carbon content (Ceq)
Alloy composition is designed to ensure enhanced internal hardness
Super Abrasion-Resistant Steel Plate

(EVERHARD-SP)
Very high abrasion-resistance, superior to that of 500 HB hardness grade, without any loss of weldability or formability
A JFE "Only1" product
Type
Brand name
Thickness(mm)
Brinell surface hardness
[guaranteed]
Charpy impact properties
Test
temperature
(℃)
Charpy absorbed energy(J)
[guaranteed]
Standard
Series
EVERHARD-C340
38〜160
340±30
ーーー
ーーー
EVERHARD-C400
5〜101.6
400±30
EVERHARD-C450
5〜101.6
450±25
EVERHARD-C500
5〜101.6
500±40
EVERHARD-C550
5〜32
550±40
High Toughness Series
EVERHARD-C400LE
5〜60
400±30
-40
≧27
EVERHARD-C450LE
5〜50.8
450±25
-40
≧27
EVERHARD-C500LE
5〜50.8
500±40
-40
≧27
Super Grade
EVERHARD-SP
5〜65
≧401
ーーー
ーーー
*Ceq=C+Mn/6+(Cu+Ni)/15+(Cr+Mo+V)/5
Examples of Product Characteristics
Results of abrasion-resistance testing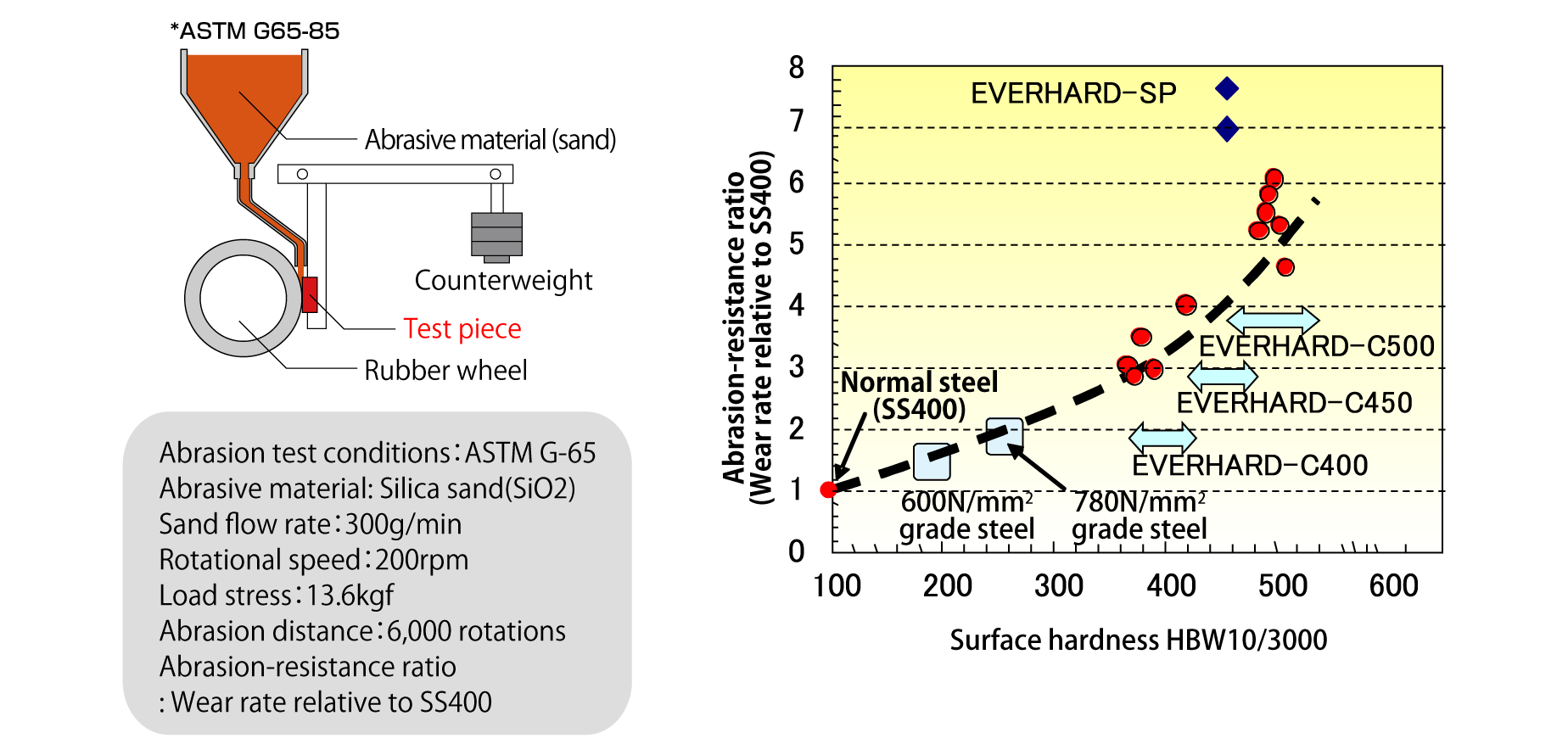 Examples of Applications

Download Catalogs

To help customers take best advantage of EVERHARD™, we offer guidelines for how to work with it.
---