Products & Technology
---
Crack Arrest Steel Plate
Guarantees excellent brittle crack arrest toughness
Constructing larger and larger container ships requires the use of steel plate that is stronger and thicker. To ensure the safety of the hull structure, the steel plate must also be extremely tough. This steel plate guarantees the arrestability (the ability to arrest the propagation of brittle cracks) to enable the design safety needed to prevent brittle fracture of the hull.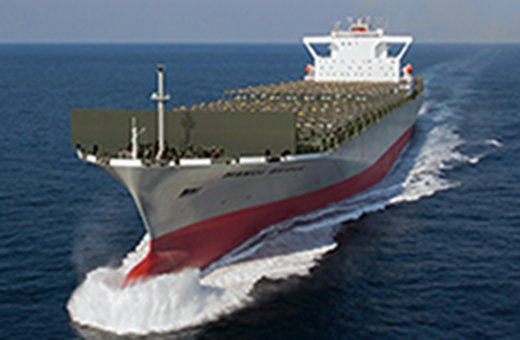 Features
Original JFE technology that combines crystal grain refinement with crystallographic orientation control
Advanced Thermo Mechanical Control Process (TMCP) technology to greatly enhance brittle crack propagation arrestability
Crystal grain refinement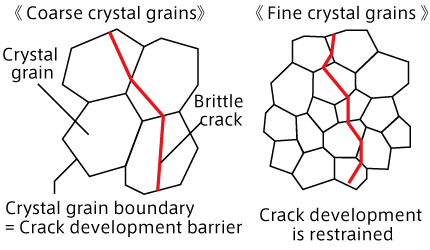 Crystallographic Texture control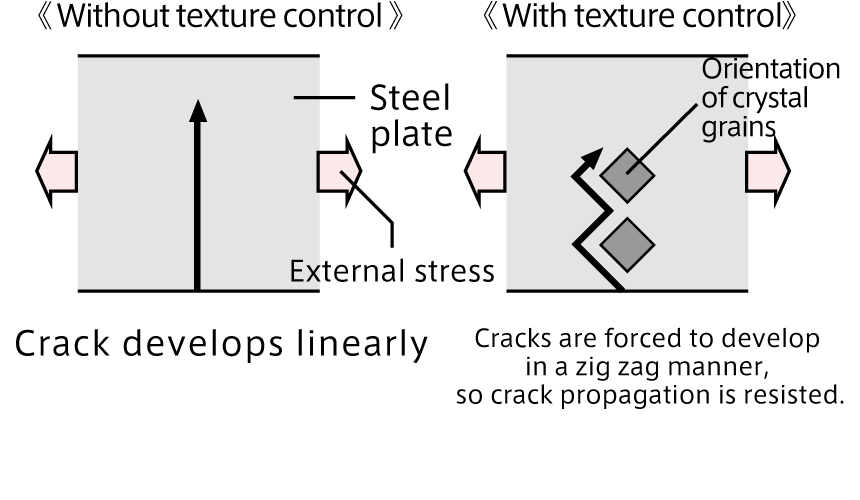 Examples of Product Characteristics
Excellent arrestability is guaranteed with high-strength EH40 and EH47 grade steel plate of 80 mm thickness or more.

Arrestability Verification Testing
Arrestability of the steel plate is verified using a full-scale model to simulate the strength deck of large container ship.