Titanium
---
JFE Steel's Titanium Products
Although titanium was developed mainly for use in the aerospace industry, recently it has seen growing use in various other fields. The largest new user is the chemical industry.
Titanium is essentially free from corrosion worries, and recyclable. It is an environment friendly metal that is harmonious to humans and the Earth's ecology.
JFE Steel began sales of titanium products, mainly hot rolled plates and sheets, in 1985. JFE Steel's titanium products, produced by technology long refined in steel production, have earned a good reputation for high quality.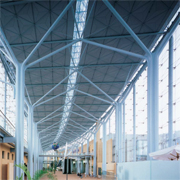 Physical Properties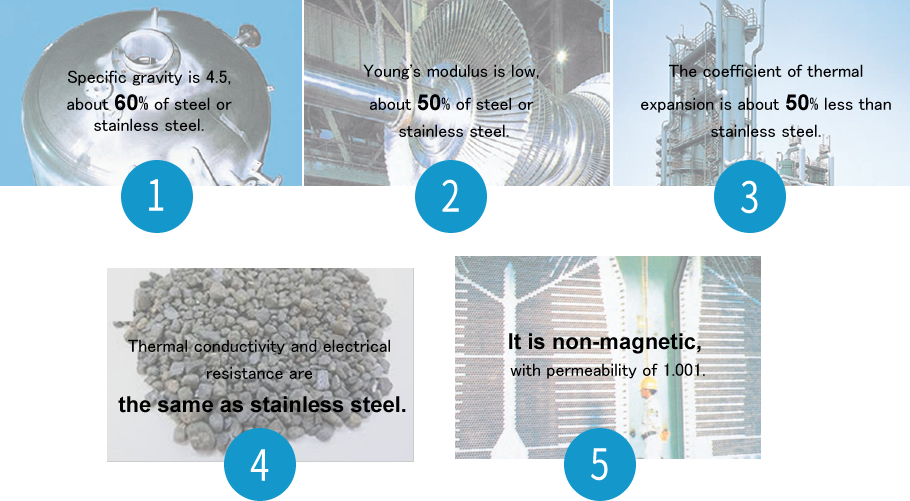 The specific gravity of CP titanium is 4.5. Materials with various levels of strength equivalent to those of steel and specialty steel can be selected from the range of CP titanium products.
Titanium has excellent corrosion resistance. In fact, it is far superior to stainless steel in most circumstances, and the corrosion resistance to sea water is equal to that platinum.
Comparison of properties with other materials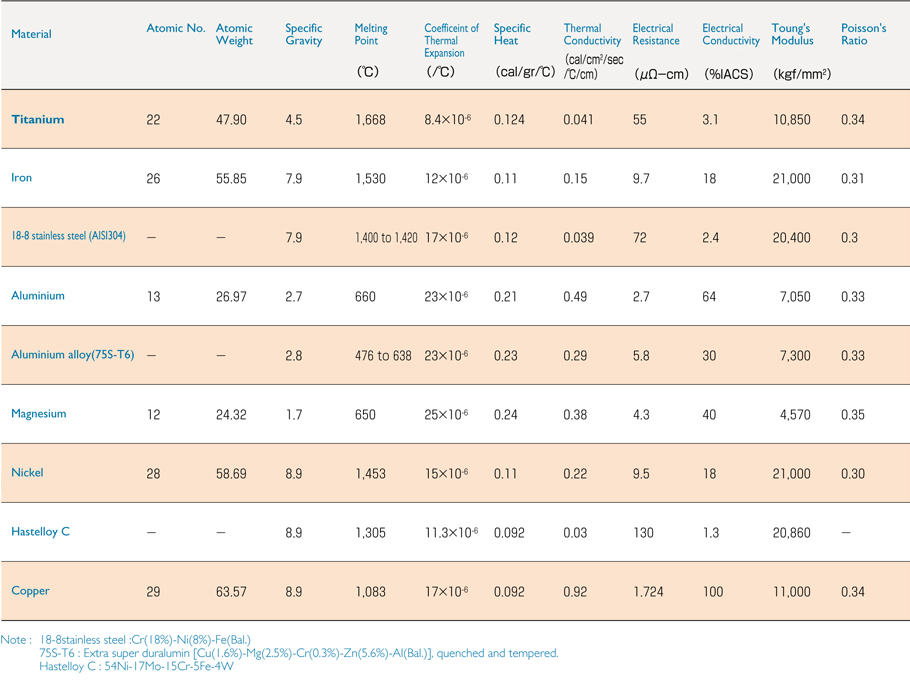 Corrosion Resistance

Corrosion Resistance in General