Products & Technology
---
Steel Plate for Large Heat Input Welding
Outstanding Quality of Welded Parts
As the welded structural components used in shipbuilding and other applications become increasingly large, the steel plate that is needed must be stronger and thicker. While the adoption of large-heat input welding greatly improves work efficiency, it is also demands careful attention to ensure that the quality of welded parts does not deteriorate. Thanks to EWEL® technology, this thick steel plate ensures excellent quality even for zones affected by the heat from large-heat input welding.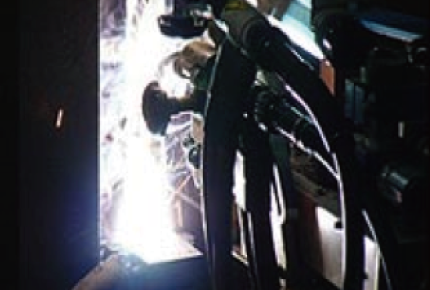 Features
This steel plate utilizes our own EWEL® technology to improve the toughness of welding heat affected zone.
Enables excellent toughness of heat-affected zones (HAZ), welded in a single-pass large-heat input EGW or SAW welding process.
Suitable for applications over a wide range of strength grades, thicknesses, and low-temperature specification requirements.

Examples of Product Characteristics
Use of EGW welding on FH40-grade steel plate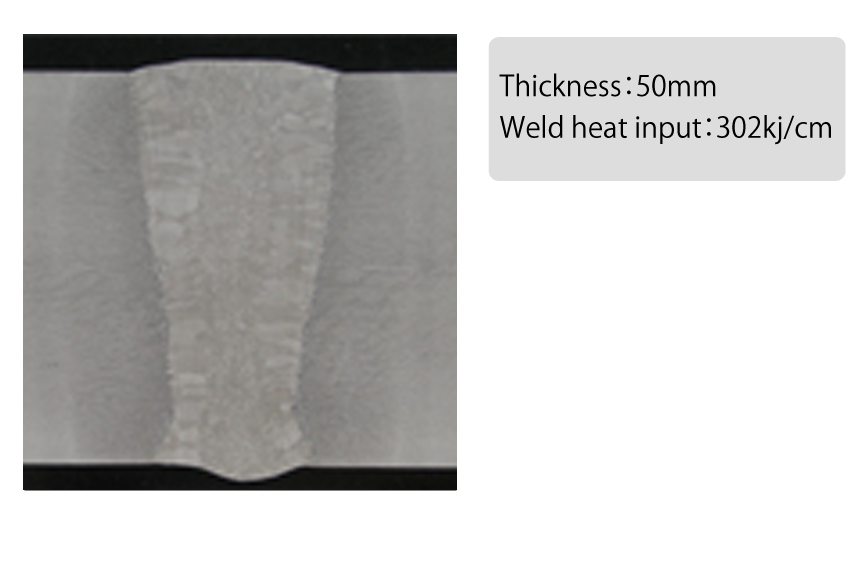 Results of Charpy impact test on welded part