Application
---
Energy Industry
Electricity, gas, and other forms of energy are indispensable both for households and industrial activity. Developing and producing energy requires a huge amount of equipment, for extracting natural resources such as petroleum and natural gas, for production plants, transportation and storage facilities, and also for the refineries and power plants used to process the energy. Much of this equipment requires highly reliably, high-quality, steel plate.
Utilizing cutting-edge materials technology and state-of-the-art manufacturing plants, JFE Steel develops steel plate products of the highest quality to serve the energy industry and help meet our social infrastructure needs.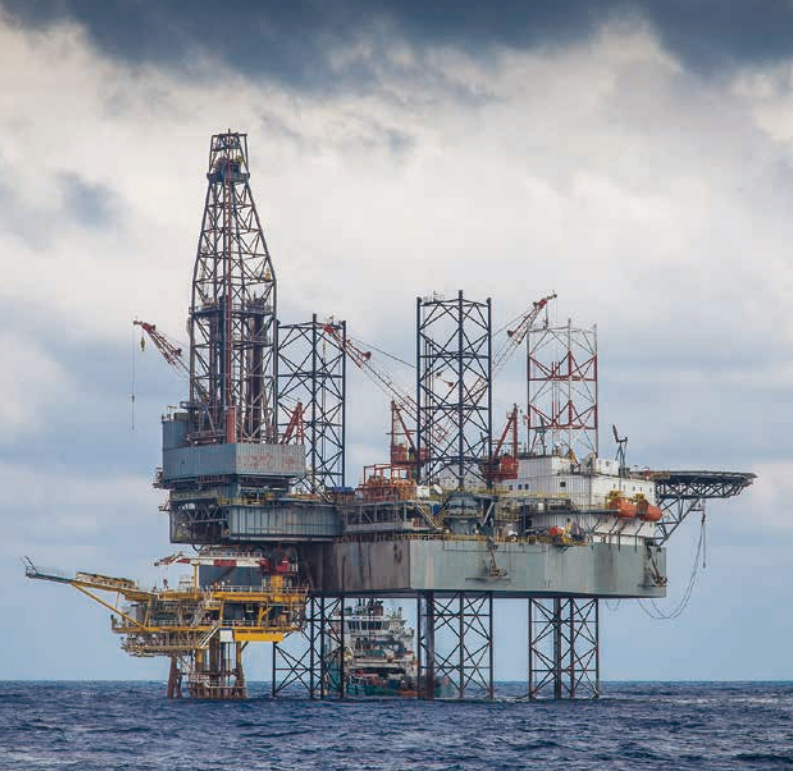 Steel plate for offshore structures
The development of natural resources involves many large-scale offshore structures. The steels used for their construction need to be very strong and very safe. JFE Steel offers a wide-ranging lineup of steel plate for offshore structures that meets the need for exceptional fracture toughness.
A variety of steel plate products for energy facilities
As energy storage tanks and the pressure tanks used in refineries become larger and larger, the steel used to construct them must be increasingly strong and thick. The JFE-HITEN Series of steel plate products provides excellent weldability for tank fabrication and boast a strong track record of performance in many applications. JFE Steel also manufactures steel plate for extremely thick pressure vessels made of carbon steel and Cr-Mo alloy steel. This plate boasts a robust inner quality and is available in thicknesses up to 200 mm. JFE Steel's clad steel plate, offering excellent corrosion resistance, is widely used in refinery processes.

JFE also produces high-quality steel plate for hydroelectric and thermal power plants. The steel plate used to make the penstocks for hydroelectric power generators needs to possess both outstanding toughness as well as very good weldability, because welding is performed under very severe conditions. JFE Steel offers this steel plate in a wide range of strength grades, ranging from a tensile strength 570 to 980 N/mm2. For thermal power stations, JFE Steel also manufactures Cr-Mo alloy steel plate for high-temperature use, including a special 9% Cr steel for boilers.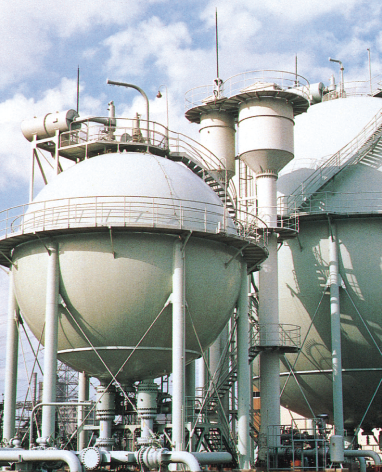 Download Catalogs
Product Pages