Application
---
Bridge Construction
Since bridges serve a vital social function, their construction requires high-quality materials and advanced construction technology.
In recent years, furthermore, there has been a growing demand to streamline the process of building bridges and make it more economical, as well as to make bridges lighter and more durable. JFE Steel strives to develop and offer high-performance steel products that meet these evolving needs.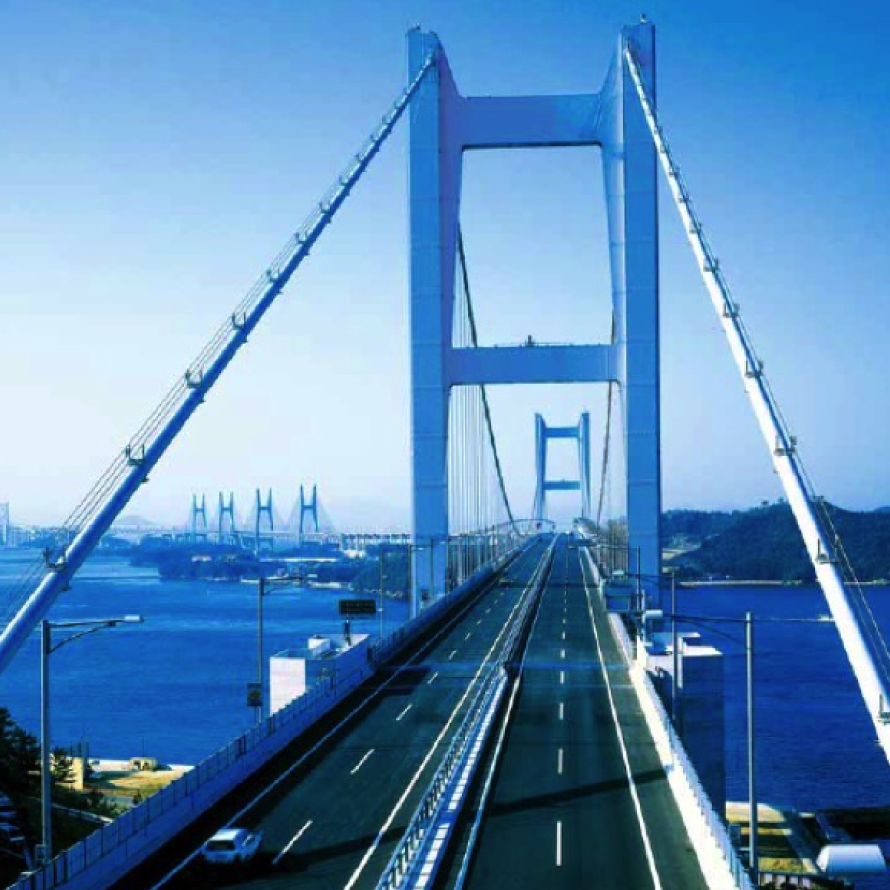 A diverse range of steel plate products to support more advanced bridge design
JFE's comprehensive lineup of SM570 and SBHS series steel products are designed to cater to the expanding use of high-strength steel plate due to the increasingly large steel girders used in bridges. These materials, including steels designed to reduce preheating requirements and steels for high-heat input welding, improve weldability, thereby significantly increasing the efficiency of bridge construction.

Other important challenges are increasing bridge durability and minimizing maintenance. Although unpainted bridges reduce life cycle cost, typical atmospheric corrosion-resistant steels can only be used in inland rural areas where the airborne salt levels are low. JFE Steel thus offers its ACL Series of steels that can be used even in seaside environments with high levels of airborne salt. For even more secure corrosion-resistance, JFE Steel also offers its CAPUTEN COAT™ and e-RUS™ rust-stabilizing surface treatments, which effectively prevent the initial rust outflow.

JFE Steel's range of LP (longitudinal profile) steel plate can also be used to enhance the efficiency of bridge design.