Tinplate and Tin Free Steel 
---
Tinplate is a thin steel sheet coated by tin. It has an extremely beautiful metallic luster as well as excellent properties in corrosion resistance, solderability, and weldability.
Tinplate is used for making all types of containers such as food cans, beverage cans, 18-liter cans, and artistic cans. Its applications are not limited to containers; recently, tinplate has also been used for making electrical machinery parts and many other products.
Tin Free Steel (TFS) is produced by applying electrolytic chromic acid treatment over steel sheets. This steel product was developed to meet economic requirements, and excels tinplate in paintability, paint adhesion, and economy. It is widely used for making beverage cans and 18-liter cans. It is also used for making photographic film cases and as a protective material for optical fiber cables.
As new TFS products, JFE BRITE have been launched, which allow welding without grinding in contrast to conventional TFS products that require grinding before welding to remove the metallic coating layers. JFE will continue to exert utmost efforts on the quality improvement and new product development in order to meet customer requirements, and hopes to be favored with your continued patronage.
Features of TIN PLATE
Beautiful Appearance

TIN PLATE is characterized by its beautiful metallic luster. Products with various kinds of surface roughness are produced by selecting the surface finish of the substrate steel sheet.

Excellent Paintability & Printability

Printing is beautifully finished using various lacquers and inks.

Excellent Formability & Strength

By selecting a proper temper grade, appropriate formability is obtained for various
applications as well as the required strength after forming.

Excellent Corrosion Resistance

By selecting a proper coating weight,
appropriate corrosion resistance is obtained against container contents.

Excellent Solderability & Weldability

TIN PLATE is widely used for making various types of cans by soldering or welding.
Features of TFS
Features That Excel TIN PLATE

Paint adhesion :

TFS has excellent paint adhesion properties that far surpass those of TIN PLATE,
allowing its use for making DRD cans and adhesive bonded cans.

Resistance to black sulfide stain :

Excellent resistance to black sulfide stain makes it the
most suitable material for making fish cans.

Features Different from TIN PLATE

Appearance :

Even when the same surface finish as TIN PLATE is applied to the substrate steel sheet,
it provides the unique surface luster characteristic of metallic chromium.

Corrosion resistance :

As it has excellent corrosion resistance after painting,
it is generally used with both surfaces painted.
It can also be used with the internal surface unpainted, depending on the contents.

Weldability :

Although TFS can be welded when the metallic coating layers are removed,
its weldability is inferior to TIN PLATE.
Manufacturing process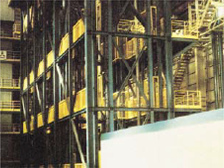 Continuous caster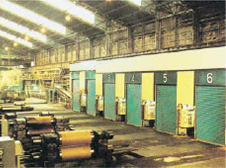 Cold Rolling Mill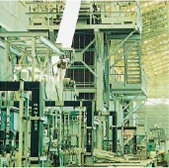 Tin plated Line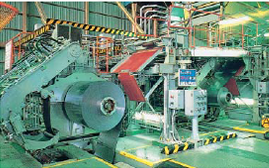 Tin Free Line
Note
Tinplate and TFS products are manufactured under strict quality control all through the manufacturing process to provide the excellent corrosion resistance and uniform material properties required of can-making materials. In particular, inclusions are thoroughly minimized during steelmaking and then the steel undergoes strict gage control in hot and cold rolling to obtain substrate for manufacturing tinplate for DI cans and easy-open lids, and TFS for DRD cans. Major control items in the main manufacturing steps are as follows:
  【Steelmaking】 Chemical composition, minimization of inclusions.
  【Hot Rolling】 Finishing temperature, coiling temperature, gage profile.
  【Cold Rolling】Gage, flatness.
  【Annealing:】 Heating temperature, soaking temperature, cooling temperature, atmospheric gas composition.
  【mper Rolling:】 Shape, surface roughness.
  【Electrolytic Plating:】 Coating weight, chemical treatment, oiling amount.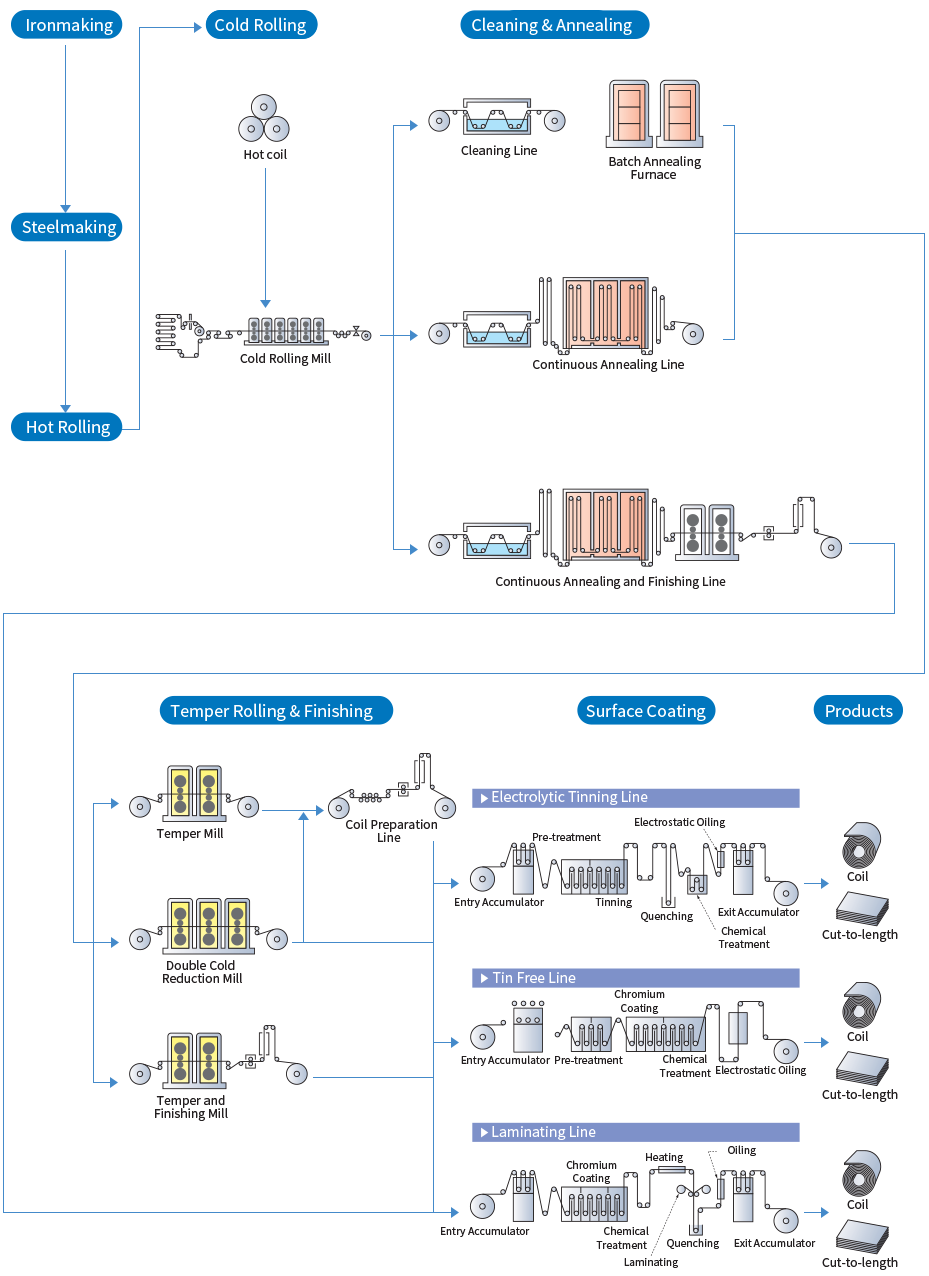 Application
Typical Application