ERW line pipe with excellent weld quality


Mighty Seam®
High-performance electric resistance welded line pipe offering equivalent performance to seamless and UOE steel pipe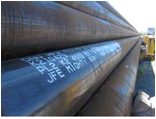 The use of electric resistance welded (ERW) steel pipe in extremely cold environments is considered problematic, due to the significant decline in toughness that results from the presence of oxides generated by welding. In light of this, JFE Steel has developed a welding technology that controls the morphology and distribution of the oxides generated during welding, as well as its own unique "phased array ultrasonic flaw detection system", to enable continuous, real-time inspection along the entire length of welds. Combining these technologies, it has developed its range of "Mighty Seam®" steel pipe that is resistant to extreme climatic environments and highly reliable. Mighty Seam®is already highly rated around the world and in 2015, for example, it was adopted for use in the North Sea seabed oil pipeline.
Available Specifications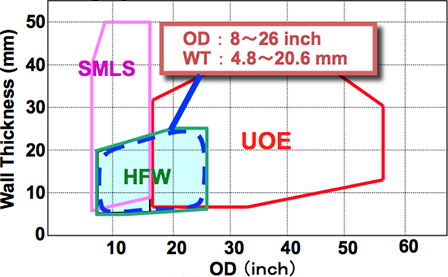 Feature: Low level of oxide inclusions in welds, high-quality, high-reliability electric resistance welded steel pipe

Weld Performance
Weld Inspection Technology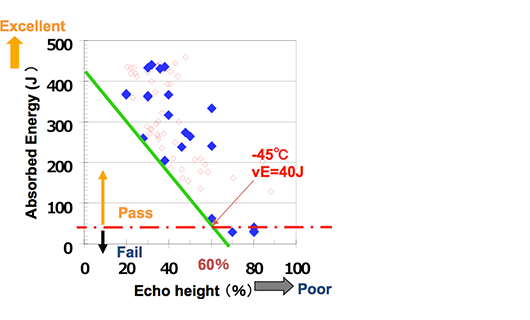 Applications
Subsea and on-land line pipe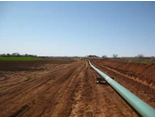 ■Compatible standards
API 5L(44th)、Annex H Sour、Annex J Offshore
DNV OS-F101(Subsea line pipe systems)
For H2S service(S)
For Fracture arrest properties(F)
For Plastic deformation(P)
For Enhanced Dimensions(D)
Please inquire aboot other standards.
■Examples of shipments made (can also be used at high design pressure)