JFE's Steel Bars and Wire Rods
JFE has manufacturing equipment in its west Japan base in Kurashiki and its east Japan base in Sendai, allowing our customers to choose from blast furnace and electric arc furnace materials according to their needs.
West Japan Works in Kurashiki Area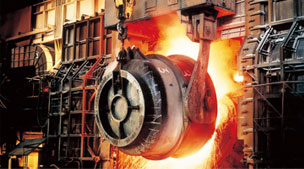 High-cleanliness steel with the blast furnace-converter method (Kurashiki)
The combination of the blast furnace, hot-metal pretreatment, top and bottom blown converter, ladle refining, and strongly-stirred vacuum degassing processes has enabled the production of high-cleanliness steel.
Sendai Works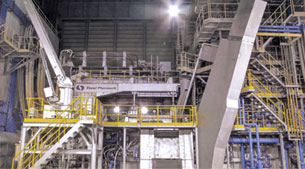 Environmentally-friendly steel manufacturing with the electric arc furnace method (Sendai)
JFE's state-of-the-art, Ecological and Economical Arc Furnace (ECOARC) uses iron scraps as raw materials. With this furnace, JFE has achieved people-friendly and environmentally friendly steel manufacturing.
A rich line-up of products
JFE offers a wide product line-up to meet the sophisticated and diverse needs of the market.
We always want to deliver quality products and services that suit our customers'needs quickly. So, we always keep pushing our product development to anticipate our customers'needs in the future.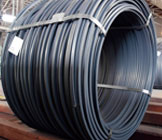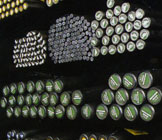 A wide range of size variations
We can manufacture round bars (steel bars) from 16 mmφ up to the world's largest 450 mmφ, square bars up to 750 mm, and coils from 4.2 to 5.2 mmφ. With our in-house developed 4-roll mill in Kurashiki and 3-roll mill in Sendai, we can manufacture mid-size steel bars with high dimensional accuracy and wire rods with a 0.1-mm pitch.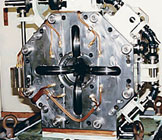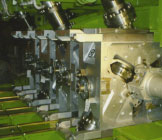 Excellent surface quality
We have various types of non-destructive inspection equipment for everything from billets to products. In Kurashiki, we can manufacture excellent surface-quality steel bars and wire rods, using the automatic round billet surface scanning equipment. In addition, round billet peeling enables us to manufacture flawless wire rods.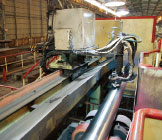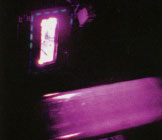 Optimal quality design for application and processing
Through optimal component control and rolling texture control according to the application and processing, we provide products with a range of superior processing characteristics that are needed during secondary processing. These characteristics include descaling property, drawability, cold forginability, achinability, and heat treatment performance.