News Release
JFE Steel and Nucor to Become Joint Owners of California Steel Industries

JFE Steel Corporation
JFE Steel and Nucor to Become Joint Owners of California Steel Industries
JFE Steel Corporation announced today that Brazil-based Vale has agreed to sell its entire equity ownership stake in California Steel Industries, Inc. (CSI) to Nucor Corporation. CSI is a U.S.-based steelmaker in which JFE Steel and Vale currently each hold 50% equity interests. Ownership in CSI will formally change once all necessary procedures, including receipt of governmental approvals, are completed.
In conjunction with this change, JFE Steel will enter into an agreement with Nucor to sell a 1% equity ownership stake in CSI to Nucor, resulting in CSI becoming a joint venture company owned 51% by Nucor and 49% by JFE Steel.
The two partners will strive to grow CSI's financial position and product footprint and to build on the values that have made CSI successful, making full use of Nucor's local business relationships and operational expertise. As the largest steel company in North America, Nucor is a leading supplier of steel and steel products to the construction and infrastructure end markets. These are key markets for CSI, which is also looking to supply materials for Nucor's business in the western United States.
Although this is JFE Steel's first joint venture with Nucor in the U.S., the two companies already have an automotive-steel joint venture in Mexico, Nucor-JFE Steel Mexico (NJSM). Going forward, JFE Steel and Nucor expect to continue exploring potential collaborations that utilize their complementary assets and skillsets.
JFE Steel is strengthening its strategic alliances with international partners to further stabilize its supply chain as well as to expand its range of steel products for growing markets overseas.
Overview of Nucor
| | |
| --- | --- |
| Name: | Nucor Corporation |
| Location: | Charlotte, North Carolina, USA |
| CEO: | Leon J. Topalian |
| Products: | Sheet, Bar, Structural, Plate |
| Crude steel production capacity: | 22.7 million tons (2020) |
| Sales: | US$20,140 million (2020) |
Overview of CSI (after formal change of ownership)
Name:
California Steel Industries, Inc.
Established:
1984
Location:
Fontana, California, USA
Capital:
US$40 million
Proposed Ownership:
Nucor — 51%
JFE Steel — 49%
Business:
Manufacture and sale of steel products (hot-rolled steel sheet, cold-rolled steel sheet, surface-treated steel sheet and steel pipe)
Facilities:
Hot-rolling mill (3 million st*/year)
Cold-rolling mill (1.1 million st/year)
2 galvanizing lines (450,000 st/year and 250,000 st/year)
2 ERW steel pipe mills (400,000 st/year and 250,000 st/year)
*st: short ton, equivalent to 0.9072 metric ton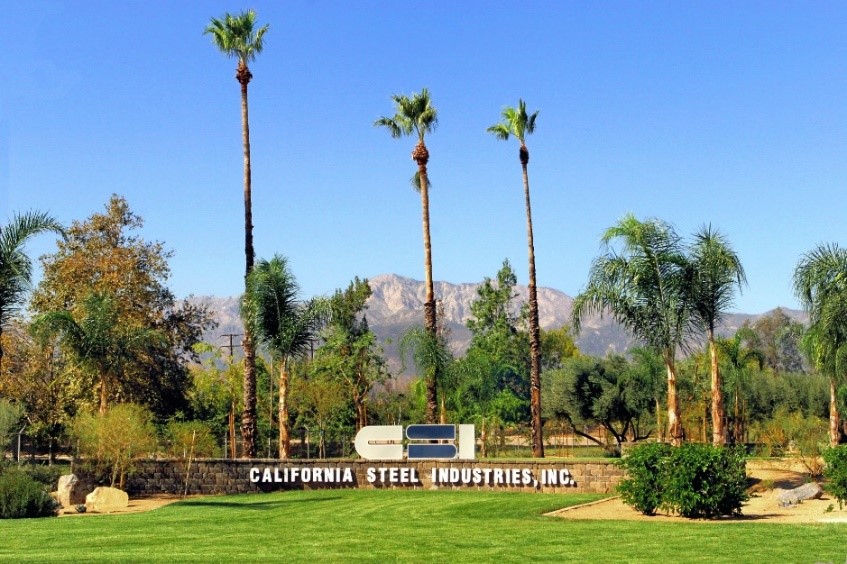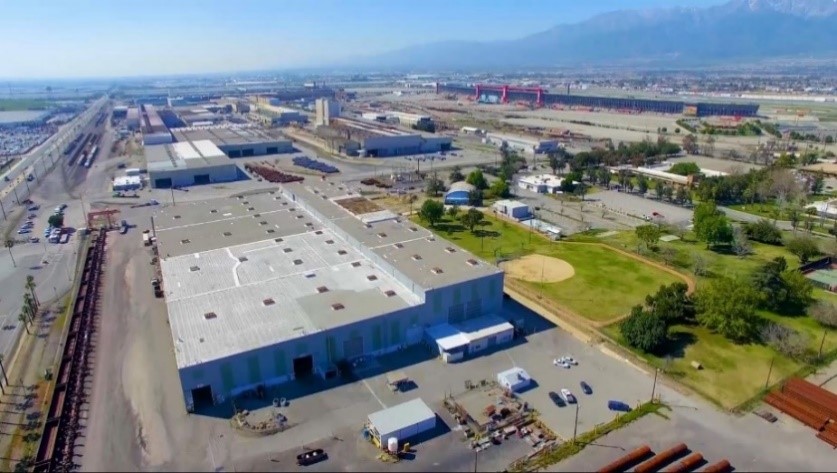 About JFE Steel Corporation
JFE Steel Corporation, one of the world's leading integrated steel producers, was established through the consolidation of NKK Corporation and Kawasaki Steel Corporation in 2003. The company operates several steelworks in Japan and numerous branch offices and affiliates throughout the world. JFE Steel leverages world-class technologies and know-how to produce a wide range of products based on its "Only One, Number One" strategy of focusing on unique and best-in-class products. The company reported consolidated sales of 2,255 billion yen and consolidated crude steel output of 23.96 million tons in the fiscal year ended March 2021.
# # #
For more information about this release, please contact: