News Release
TOYOTA Lexus Adopts 1.5GPa High-strength Cold-rolled Steel Sheet to Structural Part by Unique Cold Press Forming Technology

JFE Steel Corporation
TOYOTA Lexus Adopts 1.5GPa High-strength Cold-rolled Steel Sheet to Structural Part by Unique Cold Press Forming Technology
JFE Steel Corporation is pleased to announce that "Stress Reverse Forming™" developed by JFE has been adopted for a center-roof-reinforcement in the Lexus NX to be applied with use of 1.5GPa (1470MPa)-grade ultra-high-strength steel (UHSS). "Stress Reverse Forming™" can contribute to suppress spring back in 1.5GPa UHSS part, which is the world's highest strength level of cold press-formed structural body part.
Responding to automaker requirements for weight reduction of body-in-white (BIW) to improve fuel efficiency and to reduce CO2 emissions, JFE Steel already provides UHSS over 1GPa in tensile strength. However, when high-strength steel sheet is press formed, the "spring back" phenomenon, in which the sheet tends to return to its original shape after press forming, must be considered to secure accurate part shape. Since the amount of spring back increases in case of UHSS and the tool shape must be designed more precisely to ensure the accurate part shape, it leads to significantly increase in time and cost for tool shape adjustment.
Corresponding to customer's strong requirement for the press forming that suppresses spring back efficiently even for UHSS, JFE steel has developed "Stress Reverse Forming™".
Generally, the smaller induced stress in steel at bottom dead point during press forming leads to the smaller amount of spring back. "Stress Reverse Forming™" reduces this induced stress by utilizing the Bauschinger effect of steel, which lowers deformation stress after the deformation direction is reversed (Refer to schematic figure.). This forming method has been also recognized academically, and it was awarded the 2021 Best Paper Award from The Japan Society for Technology of Plasticity.
In order to provide not only steels but also solutions that enable customers to develop products and improve product performance, JFE steel has been actively developing Early Vendor Involvement (EVI) activities in cooperation with customers from the early stages of vehicle development. JFE steel has developed various application technologies, including the "Stress Reverse Forming™" and systematized our unique application technologies for automotive parts as "JESOLVA ®" (JFE Excellent Solution for Vehicle Application) to propose comprehensive solutions. Going forward, JFE steel will continue to expand the application of UHSS for automotive parts, and contribute to realize a sustainable society by improving vehicle body performance and reducing weight of BIW.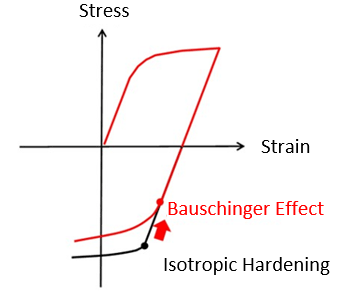 Bauschinger effect (stress–strain relationship) in steel sheet


Center roof reinforcement adopted with use of 1470MPa grade cold-rolled UHSS by "Stress Reverse Forming™".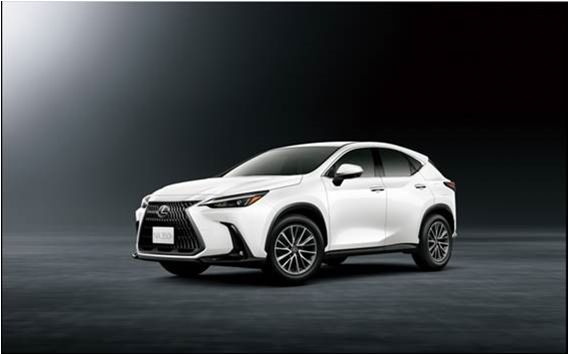 Lexus NX
Ref. Toyota Motor Corporation homepage:
https://global.toyota/jp/newsroom/lexus/35968065.html
About JFE Steel Corporation
JFE Steel Corporation, one of the world's leading integrated steel producers, was established through the consolidation of NKK Corporation and Kawasaki Steel Corporation in 2003. The company operates several steelworks in Japan and numerous branch offices and affiliates throughout the world. JFE Steel leverages world-class technologies and know-how to produce a wide range of products based on its "Only One, Number One" strategy of focusing on unique and best-in-class products. The company reported consolidated sales of 2,255 billion yen and consolidated crude steel output of 23.96 million tons in the fiscal year ended March 2021.
# # #
For more information about this release, please contact: