News Release
JFE Steel Deploys System for Analyzing Steel-sheet Surface Textures —Improves defect detection by using human perceptiveness to process images—

JFE Steel Corporation
JFE Steel Deploys System for Analyzing Steel-sheet Surface Textures
—Improves defect detection by using human perceptiveness
to process images—
JFE Steel Corporation announced today that it has developed and deployed the world's first steel-sheet surface-inspection system that uses human perceptiveness to distinguish subtle visual differences in surface textures, resulting in improved defect detection. The system, which is now part of a hot-dip galvanized-steel-sheet manufacturing process at the Kurashiki facility of JFE Steel's West Japan Works, eventually will be deployed company-wide to enhance the surface quality of a range of products for enhanced customer satisfaction.
JFE Steel has been developing inspection systems to further improve the quality of its steel products, including surface-inspection systems that automatically process images for defect detection. The systems use multiple light sources and cameras to highlight luminance differences in images of normal and defective surfaces (Figure 1). But because these differences can be very subtle at times, human inspection is still required sometimes.
In response, JFE Steel has developed and is now using a proprietary system that incorporates a novel defect-detection method. Similar to the visual cognitive functions of humans, the system calculates the degree of similarity between captured images and striped patterns of various lengths and orientations, which it then uses to calculate the probability of defects (Figure 2). The system calculates degrees of abnormality by quantifying differences in patterns compared to normal surface images, even when shading differences are minor, a challenge for conventional automatic inspection systems.
JFE is actively deploying digital transformation (DX) initiatives for improved productivity and operational stability, including by opening its JFE Digital Transformation Center (JDXC™) and introducing cyber-physical systems (CPS) in all production processes. JFE Steel is committed to contributing to a more sustainable world by deploying DX in solutions that help to resolve pressing needs in the manufacturing field.
Figure 1: Conventional Image-based Surface-inspection System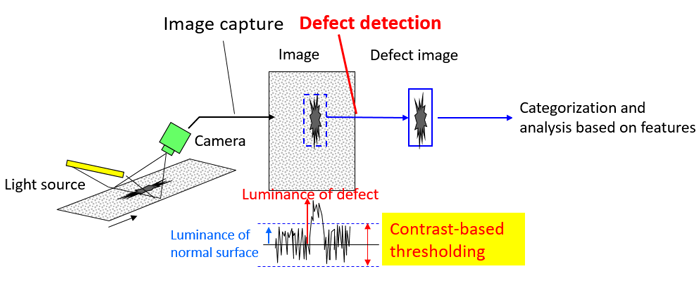 Figure 2: JFE Steel's Texture-analysis Inspection System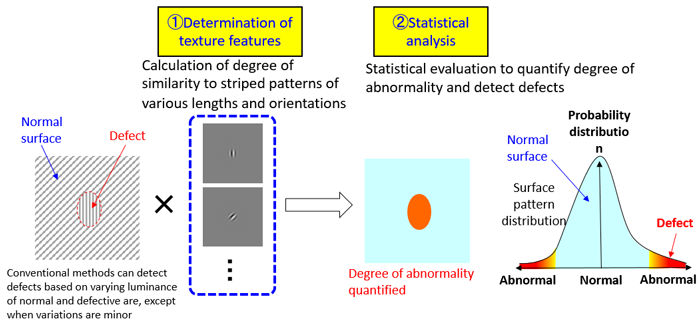 About JFE Steel Corporation
JFE Steel Corporation, one of the world's leading integrated steel producers, was established through the consolidation of NKK Corporation and Kawasaki Steel Corporation in 2003. The company operates several steelworks in Japan and numerous branch offices and affiliates throughout the world. JFE Steel leverages world-class technologies and know-how to produce a wide range of products based on its "Only One, Number One" strategy of focusing on unique and best-in-class products. The company reported consolidated sales of 2,255 billion yen and consolidated crude steel output of 23.96 million tons in the fiscal year ended March 2021.
# # #
For more information about this release, please contact: