News Release
JFE Steel Rolls Out Mixed-reality Training Simulator —Will facilitate safe and effective skills transfer to young employees—

JFE Steel Corporation
JFE Steel Rolls Out Mixed-reality Training Simulator
—Will facilitate safe and effective skills transfer to young employees—
JFE Steel Corporation announced today that it has installed a training simulator incorporating advanced mixed reality (MR) technology at its West Japan Works. The system is the first in the Japanese steel industry to use MR technology for training in steel-mill skills that closely approximates actual hands-on training.
Virtual reality (VR) involves the use of computer-generated virtual spaces whereas augmented reality (AR) adds information to real-world environments to augment real-world experiences. MR, however, merges real and virtual worlds to create new environments in which physical and virtual elements coexist in real time.
Although JFE Steel uses highly qualified educators to ensure that workplace skills are passed down effectively, in many cases on-the-job training is still required so that young workers can master certain skills through experience, such as working with molten material at high temperatures, even though such processes involve high operational and safety risks. Passing on such skills safely and effectively therefore poses challenges, especially now, because young employees are accounting for an increasing proportion of the company's workforce due to rapid generational changes in personnel at JFE Steel mills.
To address this situation, JFE Steel decided to deploy MR technology in virtual training environments, particularly for tasks requiring hands-on experience, to eliminate real-world risks. The company is now using MR technology to create training environments that merge the real-world body movements of trainees with highly realistic computer-generated virtual factory floors. Trainees can move equipment around in virtual 3D spaces and use actual switches to perform certain operations, thereby experiencing what it is like to operate equipment under both normal and abnormal conditions.
More specifically, JFE Steel's new training simulator enables trainees to practice tasks such as adjusting the volume of molten steel that is poured into a continuous casting machine. In addition to normal operations, abnormal conditions can be replicated, such as a pouring nozzle becoming clogged, allowing employees to learn how to handle unexpected occurrences in environments that mirror real-world conditions. Various scenarios can easily be added for training covering a wide range of abnormal circumstances. Using the MR system before actual on-the-job training not only reduces the operational and safety risks of traditional training, it also helps trainees to learn how to assess and respond to abnormal conditions quicker and more effectively.
JFE Steel is now beginning to introduce the simulator at all of its steel works and manufacturing sites.
JFE Steel is actively adopting digital technologies under a digital transformation (DX) strategy that is expected to realize operations that are more productive as well as more stable. Initiatives have included the inauguration of the new JFE Digital Transformation Center (JDXC) and the deployment of cyber-physical systems (CPS) that use computer-based algorithms to control/monitor manufacturing processes. Looking ahead, JFE Steel plans to address a wide range of issues through DX, including skills transfer on the manufacturing floor and workstyle reforms, as it strive to help create a more sustainable world.
New training simulator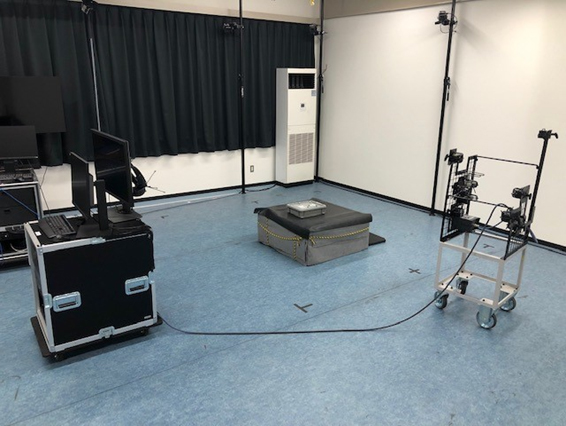 | | |
| --- | --- |
| Training session in progress | Trainee's screen |
About JFE Steel Corporation
JFE Steel Corporation, one of the world's leading integrated steel producers, was established through the consolidation of NKK Corporation and Kawasaki Steel Corporation in 2003. The company operates several steelworks in Japan and numerous branch offices and affiliates throughout the world. JFE Steel leverages world-class technologies and know-how to produce a wide range of products based on its "Only One, Number One" strategy of focusing on unique and best-in-class products. The company reported consolidated sales of 3,900 billion yen in 2018 and consolidated crude steel output of 27.88 million tons in the fiscal year ended March 2019.
# # #
For more information about this release, please contact: