News Release
JFE Steel's Lecture Series for Steel Structure Engineers in Vietnamese Universities — Lecture series' contributions to Vietnamese infrastructure development through steel —

JFE Steel Corporation
JFE Steel's Lecture Series for Steel Structure Engineers in Vietnamese Universities
— Lecture series' contributions to Vietnamese infrastructure development through steel —
A closing ceremony was held at the National University of Civil Engineering in Vietnam (NUCE) and Ho Chi Minh City University of Technology (HCMUT) last November to recognize the contributions that JFE Steel made to local infrastructure development through a multi-year lecture series. From fiscal 2020, the series will be reorganized as regular courses at NUCE and HCMUT, coordinated by instructors previously trained through the series.
The ceremony welcomed numerous guests, including Professor Fumiyoshi Minami from Osaka University's Joining and Welding Research Institute, the secretary of the Japanese embassy and the consul-general of Japan in Ho Chi Minh City, as well as JFE Steel Executive Vice President Yasuhiro Sodani. As part of the festivities, Professor Minami delivered a commemorative lecture.
JFE Steel launched the series at NUCE and HCMUT in fiscal 2016 to nurture steel structure engineers. In total, some 300 students and young university instructors attended the lectures, which led to employment at the JFE Group.
Funding for the series was provided by the Association for Overseas Technical Cooperation and Sustainable Partnerships (AOTS), a private technical cooperation organization that operates under the jurisdiction of Japan's Ministry of Economy, Trade and Industry.
Economic growth in Vietnam is driving demand for large-scale infrastructure, including subways and bridges currently under construction. Such structures, however, are often built with concrete in Vietnam, unlike in Japan where steel is typically used. A key reason for this is a shortage of local engineers versed in the advanced technical skills required to plan, design, manufacture, construct and subsequently manage steel structures.
JFE Steel launched joint research with NUCE and HCMUT in fiscal 2012, aiming to expand awareness of the advantages of steel structures, such as fast construction, excellent design qualities and earthquake resistance. When the two universities consulted JFE Steel about how to popularize the use of steel structures, JFE Steel obtained the AOTS's agreement to fund a series of lectures, the first of which was held in February 2017.
In addition to conducting at least 30 lectures for around 30 students and local university instructors at each university every year, JFE Steel provided information on Japanese ODA projects in Vietnam and organized practical exercises involving design and component technologies used in building steel structures. The company also took students on tours of J-Spiral Steel Pipe and Agrimeco & JFE Steel Products, local capital affiliates of JFE Steel. Upon completion of the lectures, selected students took part in internships at the JFE Steel's Steel Research Laboratory . Also, instructors from both universities were invited to Japan to foster their abilities to support ongoing lectures.
Going forward, JFE Steel will continue to develop leading-steel products and construction methods in Japan and then apply them in overseas markets to contribute to infrastructure development in Southeast Asia and beyond.
Closing ceremony at National University of Civil Engineering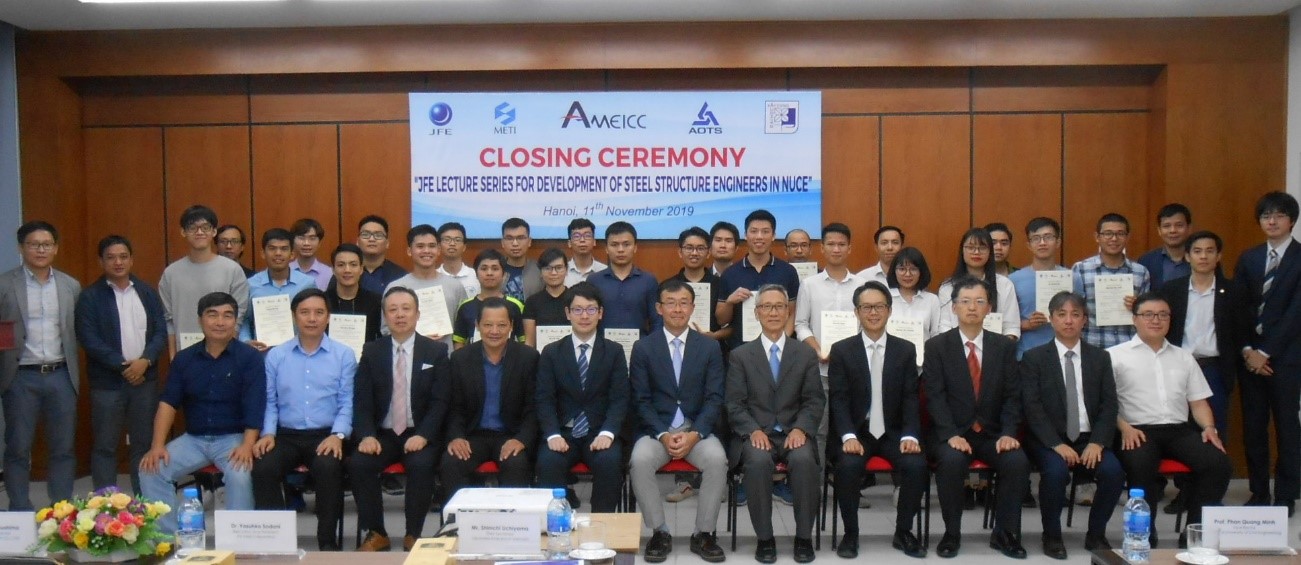 Professor Minami delivers commemorative lecture at closing ceremony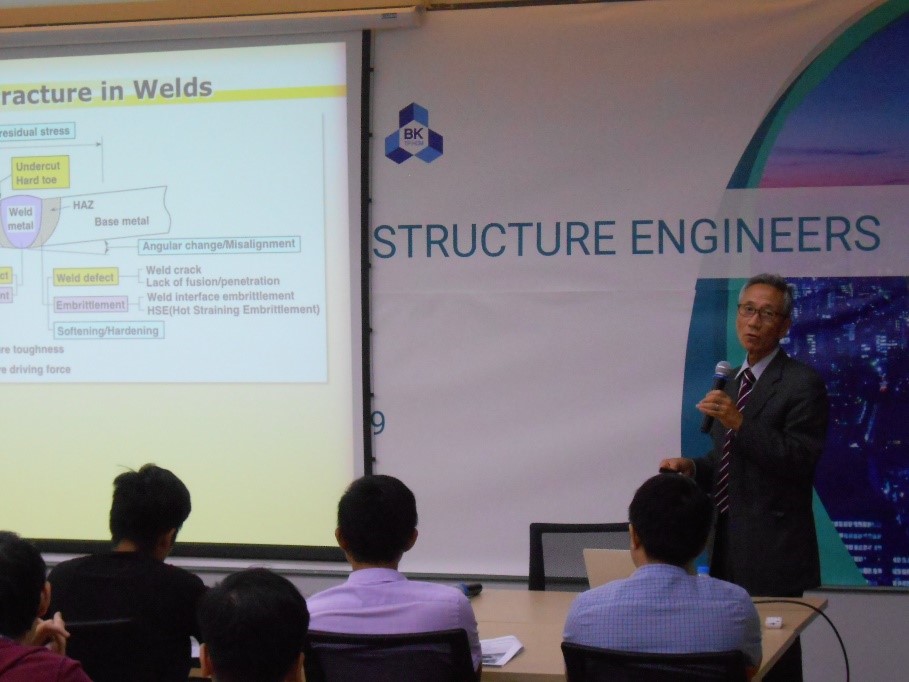 Touring Agrimeco & JFE Steel Products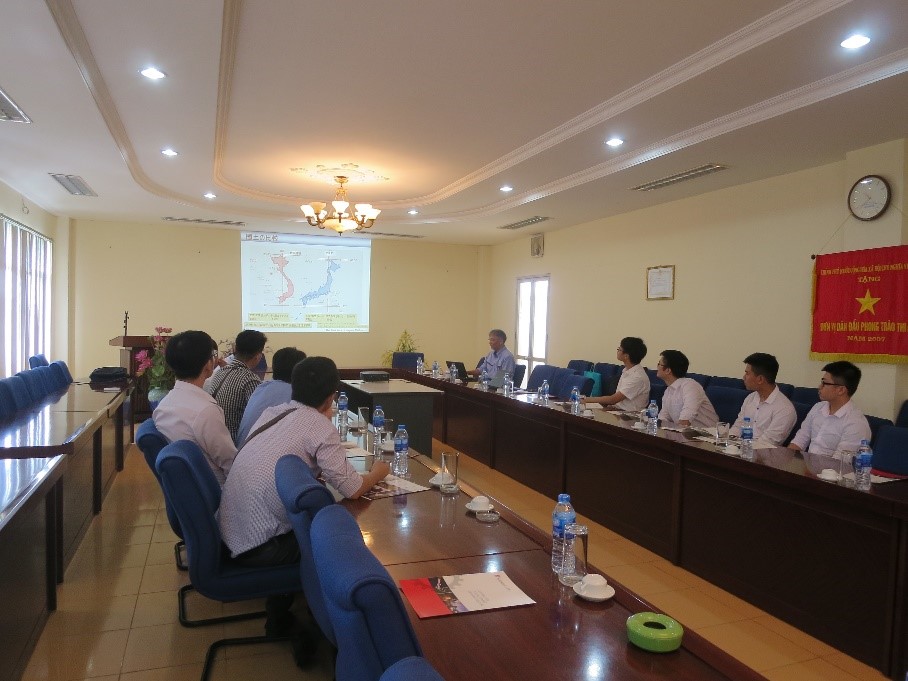 Interns in Japan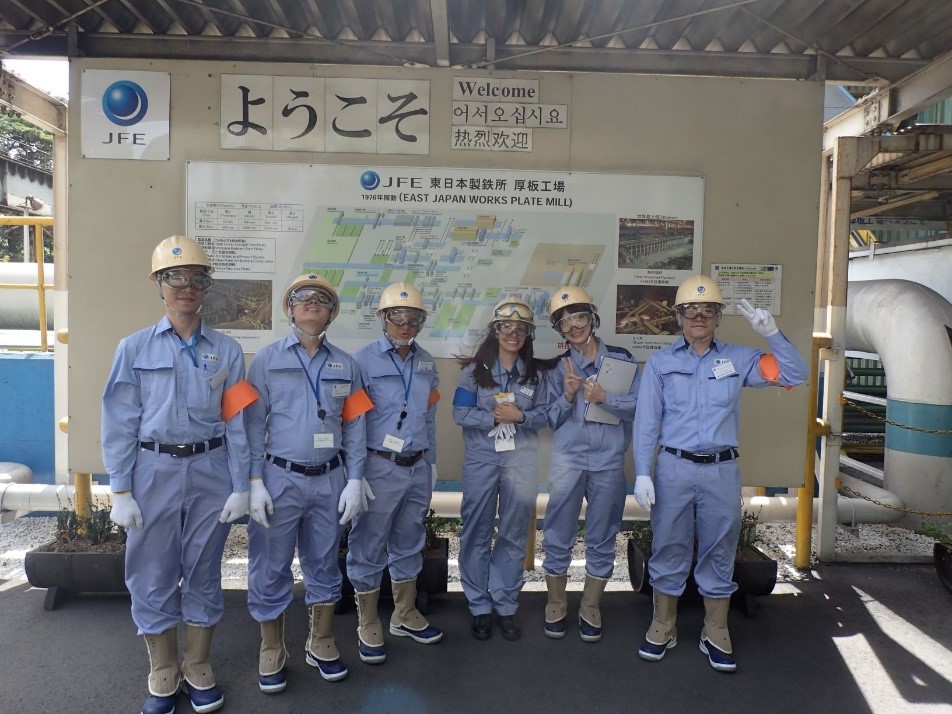 About JFE Steel Corporation
JFE Steel Corporation, one of the world's leading integrated steel producers, was established through the consolidation of NKK Corporation and Kawasaki Steel Corporation in 2003. The company operates several steelworks in Japan and numerous branch offices and affiliates throughout the world. JFE Steel leverages world-class technologies and know-how to produce a wide range of products based on its "Only One, Number One" strategy of focusing on unique and best-in-class products. The company reported consolidated sales of 3,900 billion yen in 2018 and consolidated crude steel output of 27.88 million tons in the fiscal year ended March 2019.
# # #
For more information about this release, please contact: