News Release
Byerwen Coal Mine Opening Ceremony

JFE Steel Corporation
Byerwen Coal Mine Opening Ceremony
JFE Steel Corporation announced today that the Byerwen coal mine in Queensland, Australia owned by JFE Steel and QCoal Pty Ltd held an opening ceremony, attended by government representatives and customers, to mark the commencement of shipments of hard coking coal from the beginning of 2019.
The Byerwen mine is a new open-cut mine located in the Bowen Basin coal region in the northeast of Queensland, which produces the coking coal required for the production of high-quality steel. The abundant resource reserves and favourable conditions for large-scale open-cut mining will help to ensure a cost-competitive product.
Together with QCoal, JFE Steel will work to further develop the mine and provide a stable, longterm supply of the hard coking coal used by JFE Steel, which is expected to help reduce volatility in the coking coal market.
Byerwen Coal Mine
| | | |
| --- | --- | --- |
| Location: | | North-east Queensland, Australia |
| Operating company: | | Byerwen Coal Pty Ltd (85% QCoal, 15% JFE) |
| Production plan: | | 3mt per annum, expand annual production to 10mt |
| Export port: | | Abbot Point (approximately 190km from the mine) |
| JFE investment: | | From December 2009 |
QCoal Pty Ltd
| | | |
| --- | --- | --- |
| Head office: | | Brisbane, Queensland, Australia |
| Managing Director: | | Christopher Wallin |
| Principal business: | | Mining and mineral exploration |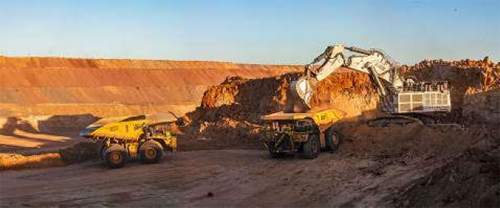 About JFE Steel
JFE Steel Corporation, one of the world's leading integrated steel producers, was established through the consolidation of NKK Corporation and Kawasaki Steel Corporation in 2003. The company operates several steelworks in Japan and numerous branch offices and affiliates throughout the world. JFE Steel leverages world-class technologies and know-how to produce a wide range of products based on its "Only One, Number One" strategy of focusing on unique and best-in-class products. The company reported consolidated sales of 3,900 billion yen in 2018 and consolidated crude steel output of 27.88 million tons in the fiscal year ended March 2019.
# # #
For more information about this release, please contact: