News Release
JFE Steel Introduces New Thread Joint "High-Mecha-Neji™" for Steel Pipe Piles —Offers greatly improved applicability, work efficiency and downsizing—

JFE Steel Corporation
JFE Steel Introduces New Thread Joint "High-Mecha-Neji™" for Steel Pipe Piles
—Offers greatly improved applicability, work efficiency and downsizing—
Tokyo --- JFE Steel announced today the immediate launch of its greatly improved thread joint "High-Mecha-Neji"1 for connecting steel-pipe piles with a much more compact design than its predecessor. Featuring wider application, less labor-intensive operations and improved cost performance, the new High-Mecha-Neji is expected to meet demands for shorter construction time and reduced labor needs as a mechanical joint for applications not requiring on-site welding. The new design was certified2 by Japan's Public Works Research Center in May 2018.
Features of new High-Mecha-Neji
1. Greatly expanded application

The new High-Mecha-Neji also can be used for large-diameter, thick-walled, high-strength steel-pipe piles and even steel-pipe sheet piles. It is applicable to pipes with a maximum diameter of 2,000 mm, plate thicknesses up to 60 mm and even SM570 material. Testing has also confirmed applicability for Pipe-driving using a hydraulic pipe hammer and a vibratory hammer.

2. Increased work efficiency

Improved threading3 reduces the amount of joint rotation4, thereby reducing the amount of on-site work and shortening the construction time compared to conventional methods.

3. Up to 50% downsizing

The new High-Mecha-Neji is shorter and lighter weight5 than its predecessor for improved cost performance.
Fig. 1 Rendering of new High-Mecha-Neji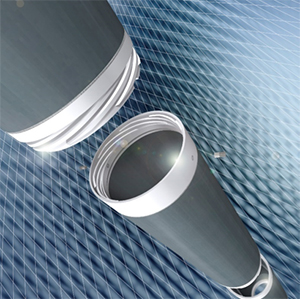 Fig. 2 Design of new High-Mecha-Neji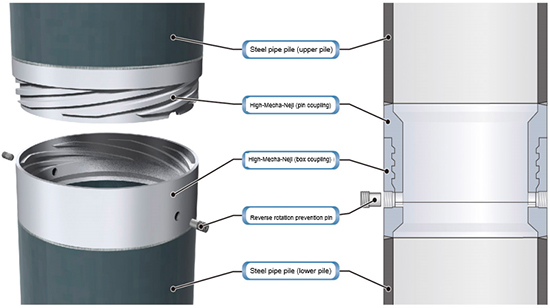 Photo 1 Joining operation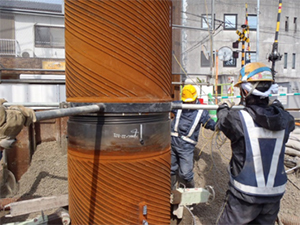 Photo 2 Rapid execution along a railway track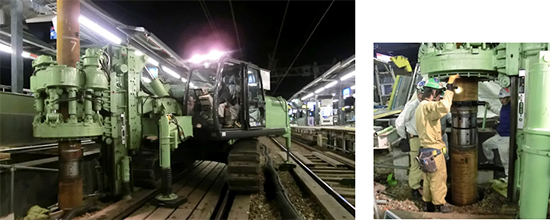 Table 1 Comparison of Existing and New High-Mecha-Neji
predecessor
New
Application
Steel-pipe piles
Steel-pipe piles and

steel-pipe sheet piles

Steel pipe
dimensions
Outside
diameter
318.5 mmφ to 1,200 mmφ
318.5 mmφ to

2,000 mmφ

Sheet
thickness
(material)
6 mmt to 35 mmt (SKK400)
6 mmt to 28 mmt (SKK490)
6 mmt to

60 mmt

(SKK400 and

SKY400

)
6 mmt to

45 mmt

(SKK490 and

SKY490

)


6 mmt to 30 mmt (SM490Y and SM570)

Applicable installation
methods
Bored precast pile (pile installation by inner excavation, steel pipe soil cement composite pile, etc.), press-in pile, and rotary penetration pile
Bored pile construction (pile installation by inner excavation construction, steel pipe soil cement pile construction, etc.), press fit, rotary pile construction,

and pile-driving method (using hydraulic pipe hammer and vibratory hammer)
Steel-pipe piles are conventionally joined by welding at construction sites. This method, however, presents certain problems, including, first, a comparatively long time for execution, especially as steel-pipe diameters or wall thicknesses increase; second, susceptibility to weather, such as the difficulty of welding in rain, strong wind or other rough weather conditions; and third, the need for welders capable of precision, high-quality workmanship. To address these needs, JFE Steel introduced its thread joint "High-Mecha-Neji" after extensive testing in 1998. Capable of securely tightening steel-pipe piles with minimal play, High-Mecha-Neji achieves stable, high-quality couplings and greatly shortened construction time by eliminating the need for on-site welding. Since its introduction, conventional High-Mecha-Neji has been used in more than 100 construction projects centering roads and railways. Going forward, JFE Steel Corporation will continue to develop high-value civil engineering materials and methods in response to the needs of its customers.
1 High-Mecha-Neji
High-Mecha-Neji (neji means "screw" in Japanese) is a threaded joint used for on-site joining of steel pipe piles. The High-Mecha-Neji is welded to steel pipe at a factory and then transported to the work site. The only work required at the site is to rotate the steel pipes together, insert a pin to prevent reverse rotation, and then confirm the joint. Joining can be completed in 10 to 15 minutes irrespective of the steel-pipe pile dimensions. Non-destructive inspectionis not required. High-Mecha-Nejis are made with JFE Steel's proprietary JFE-HITEN780 high-tensile strength steel known for superior toughness and workability, enabling High-Mecha-Neji to match or exceed the compressive, tensile, flexural and shear specifications of the steel pipes themselves.
2 Construction Technology Review and Certification
Upon request, a new technology is reviewed by academic experts at the Public Works Research Center, an independent third-party institution. High-Mecha-Neji was carefully reviewed by the Center's Construction Technology Review and Certification Committee, which examines civil-engineering materials, products, technologies and road-maintenance operations. Based on this examination, the Center issued a Construction Technology Review and Certification (No. 1101) to JFE Steel in May 2011. The additions and changes in the new High-Mecha-Neji also have been reviewed and certified by the Center.
3 Improved threading
The amount of rotation in thread joining is determined by the number of threads divided by the number of starts (thread leads). The new High-Mecha-Neji uses a multi-start thread and a larger thread size to reduce the number of threads without any loss of strength. The changes reduce the amount of rotation required to join threads compared to conventional methods.
4 Reduced amount of joint rotation
The amount of rotation varies in accordance with dimensions and specifications. For example, in the case of joining thin-wall steel pipes with a 1,000mm outside diameter, the pipes can be joined by 1/8 rotation, less than a half of that needed with conventional thread joints.
5 Shorter and lighter weight
The joint's cross-sectional shape was optimized through structural testing and computational analysis.
About JFE Steel
JFE Steel Corporation, one of the world's leading integrated steel producers, was established through the consolidation of NKK Corporation and Kawasaki Steel Corporation in 2003. The company operates several steelworks in Japan and numerous branch offices and affiliates throughout the world. JFE Steel leverages world-class technologies and know-how to produce a wide range of products based on its "Only One, Number One" strategy of focusing on unique and best-in-class products. The company reported consolidated sales of 2,349 billion yen and consolidated crude steel output of 30.41 million tons in the fiscal year ended March 2017. For more information, please visit www.jfe-steel.co.jp/en.
# # #
For more information about this release, please contact: