News Release
JFE Steel's Earthquake-resistant Linepipe Wins 2013 R&D 100 Award

JFE Steel Corporation

JFE Steel's Earthquake-resistant Linepipe Wins 2013 R&D 100 Award
Tokyo – JFE Steel Corporation announced today that its earthquake-resistant linepipe HIPER® won the 2013 R&D 100 Award for Mechanical Systems, presented by the US science and technology publication R&D Magazine. It is JFE Steel's first time receiving this honor. The awards ceremony will be held in Orlando, Florida, on November 7.
HIPER (High Performance for Earthquake Resistance), a linepipe with high strength and high-strain capacity to resist local buckling due to earthquake-related ground movement, is the first linepipe of its kind in the world to be put into practical use. It was developed by combining JFE Steel's advanced material design technology and the unique steel production processes at its West Japan Works: HOP®, an on-line heat treatment process, and Super-OLAC®-A, an on-line accelerated cooling process. This enables the mass production of steel with increased material uniformity and enhanced strength.
HIPER is now being used for pipelines running through earthquake-prone regions, as it offers lower construction costs by reducing pipe thickness while simultaneously improving safety, something that had been previously considered impossible.
The annual R&D 100 Awards, sometimes called "the Oscars of Innovation", recognize the top 100 technology products of the year as chosen by the magazine's editors and a panel of experts. They span industry, academia, and government-sponsored research in 20 categories, including sophisticated testing equipment, innovative new materials, chemistry breakthroughs, and biomedical products.
Laying HIPER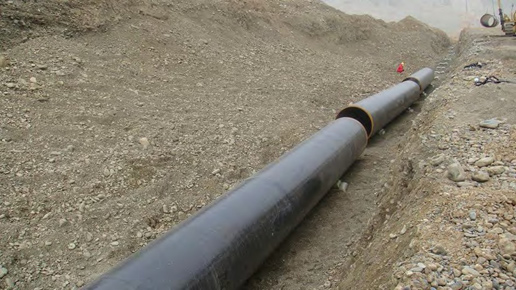 # # #
For more information about this release, please contact: