News Release
JFE Steel and Kanematsu to Acquire Premium Threading Business of Benoit Machine

JFE Steel Corporation

JFE Steel and Kanematsu to Acquire Premium Threading Business of Benoit Machine
TOKYO - JFE Steel Corporation announced that it is decided to acquire the premium threading business and related assets of U.S.-based Benoit Machine LLC through a holding company, Benoit Holding Company, which has been jointly established by JFE Steel and Kanematsu USA Inc., a wholly owned subsidiary of Kanematsu Corporation in Japan.
JFE will package its own threads with those of the new company, Benoit Premium Threading, LLC, and will leverage the JFE global network to help the new company increase its sales of oilfield tubing in market outside the United States. JFE also expects to increase its own sales volume for oilfield tubing by supplying these products to the new company.
Louisiana-based Benoit provides premium threading services for oilfield tubing and a full line of downhole accessories. Benoit Two-Step (BTS), a proprietary premium connection that eliminates high connection stress and minimizes galling through a two-step parallel design, has been used by major oil companies for over 30 years, helping Benoit to maintain a large market share.
The acquisition will enable JFE Steel and Kanematsu to establish a total supply chain for the manufacture, threading and distribution of oilfield tubing and downhole accessories, and thereby meet diversified needs in the oil and gas industry and capture growing demand for oilfield tubing going forward.
Exploration and production of energy resources in the United States are expected to grow over the medium and long terms. Continued development of shale oil and shale gas, as well as deepwater production in the Gulf of Mexico, should fuel robust demand for oilfield tubing.
Outline of Acquisition
(1)
Business
Threading business and related businesses and assets of Benoit Machine LLC
(2)
Sales
Fiscal 2010: US$34,769,000
Fiscal 2011: US$39,151,000
(3)
Purchase price
US$91,500,000 (approximately ¥7,320 million)
Outline of Benoit Premium Threading, LLC.
Name
Benoit Premium Threading, LLC.
Location
Houma, Louisiana, USA
CEO
Ronald L. Pederson
Business
Premium threading of oilfield tubing, and manufacture and sale of downhole accessories
Paid-in capital
US$60,000,000
Established
July 2012
Major shareholders
and ownership ratio
Benoit Holding Company
Kanematsu USA Inc.
Others
54.0%*
12.7%
33.3%
*JFE Steel's actual ratio of investment in Benoit Premium Threading, LLC. is 8.0%.
Outline of Benoit Holding Company
Name
Benoit Holding Company
Location
Wilmington, Delaware, USA
CEO
Katsuhiko Kumagai (President of Kanematsu USA)
Business
Holding company to hold the shares of Benoit Premium Threading, LLC.
Paid-in capital
US$32,400,000
Establishment
July 2012
Major shareholders
and ownership ratio
Kanematsu USA Inc.
JFE Steel Corporation
85.2%
14.8%
Outline of Benoit Machine LLC
Name
Benoit Machine LLC
Location
Houma, Louisiana, USA
CEO
Evelyn B. Benoit
Business
Premium threading of oilfield tubing, and manufacture and sale of downhole accessories
Paid-in capital
US$1,635,000
Establishment
1943
Major shareholders
and ownership ratio
Evelyn Benoit and Benoit Family
Others
89.2%
10.8%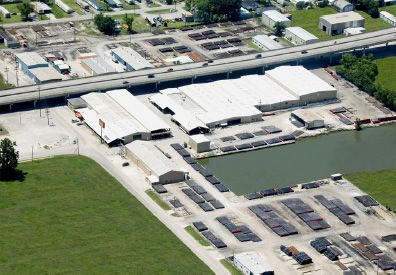 Features of Benoit Two-Step (BTS) Connection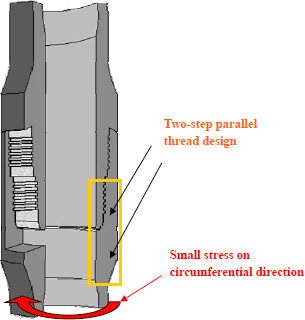 # # #
For more information about this release, please contact: